BSc (Honours) International Tourism Management
This locally accredited programme is offered by the AACSB-accredited Sheffield Business School which is placed within the top 5% of business schools globally. 91% graduates in 2021 were employed within 6 months upon graduation.
Key Information
Application Deadline
31 March 2023
Programme Content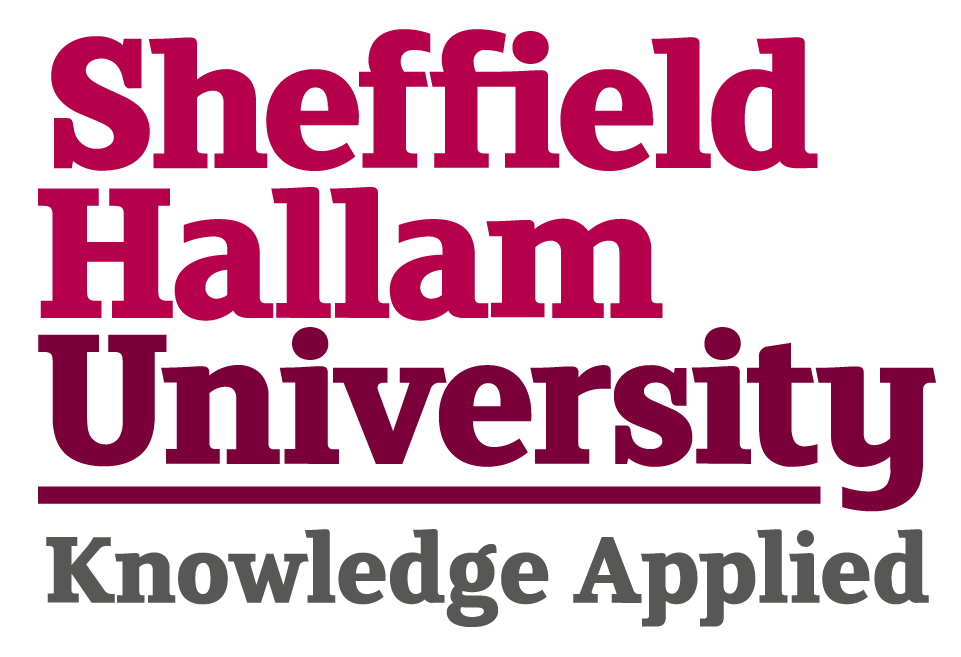 Introduction
The tourism industry is dynamic, fast-growing and international. This programme aims to give students a sound understanding of tourism business management which equips you with the specific knowledge and skills necessary to secure future employment within the international tourism sector.
The programme is designed to develop a future tourism manager with a global, social and ethical awareness of the contemporary business environment within which the international tourism industry operates. Students will learn the specific behaviours and motivations of tourism consumers, industry operations as well as key business developments in various contexts. Graduates can perform managerial roles within organisations such as tour operators, visitor attractions, destination management, airlines, and conference planners.
Programme Features
High ranking
SHU is ranked the 6th in the UK for Hospitality, Event Management and Tourism (The Guardian University Guide 2023).

Global recognition
Sheffield Business School is AACSB accredited. AACSB is known for its very high standard, less than 5% of business schools worldwide have received this accreditation.  
Sheffield Business School is also one of only four schools worldwide that have EPAS accreditation for undergraduate programmes in hospitality and tourism.  EPAS is a world-renowned standard for the quality of business or management programmes which have an international perspective.

No examination
Assessment 100% based on coursework and project.

Employable graduates
On average, 90% graduates in 2020 and 2021 were employed within 6 months upon graduation.
Modules
Strategic Management

This module is constructed to ensure that all successful students will have a credible and broad grounding in the subject of strategic management in the context of international events, tourism and hospitality businesses. These are the skills and knowledge which when applied to the organisations in which you will work in the future will allow you to progress and develop your managerial careers.

International Air Travel Management

This module aims to develop your knowledge and critical assessment of strategic trends and operational/management issues that are central to the international civil aviation sector. Its simulation approach will provide you a 'real world' learning environment and the opportunities to develop strategic skill sets such as critical thinking, problem evaluation, and rational judgement that will be relevant and applicable in the wider world of work.

Tourism Consultancy Experience

This module aims to provide students with the opportunity to attain professional skills and knowledge in consultancy practice by application of their academic studies in addressing contemporary key challenges facing the tourism industry.

Research Project

The module aims to engage students to identify a research question and to design and develop a research method to investigate this question presenting results in an academic research project format. Through a student-based approach to learning, you will develop and enhance several key skills and attributes which are important in your work life and future study.

Academic and Professional Development

The module introduces and develops a broad range skills and capabilities for success in your academic and working careers. You will learn how to succeed to a high academic standard, plus important skills for the workplace such as working in a team, problem solving, and how to communicate effectively; verbally, written and with numbers.
Assessment
Coursework, presentation(s) and project(s).
Recognition
QF Level
QF Level : Level 5
QR Registration No. : 16/001010/L5 
Validity Period : 01/09/2017 - 31/08/2025

 

Importance of choosing a non-local top-up with QF Level 5
 

Employment

Degree qualifications pitched at QF Level 5 are formally recognised by the HKSAR Government for employment purposes within the Civil Service for graduate posts.


Further Studies

Having been recognised at QF Level 5, this top-up degree programme meets the standard of locally-accredited bachelor's degree programmes.  Upon graduation, students can pursue their further studies at Master's degree level in Hong Kong or Overseas.


Financial Assistance and Scholarships
Entry Requirements
Entry Requirements
Holders of a VTC Higher Diploma in relevant subject areas such as Tourism, MICE, Hospitality, or Airport Operations Management:

HD in Travel and Tourism

HD in Tourism Management

HD in Theme Park and MICE Tourism

HD in MICE Planning and Technology

HD in Tourism Studies

HD in Sustainable Tourism (Ecotourism, Culture and Harbour Tourism)

HD in International Hospitality Management (Tourism and Leisure Elective)

HD in MICE Planning and Management

HD in Tourism and MICE

HD in Airport Operations Management
OR
Holders of Higher Diploma, or Associate Degree, or equivalent qualifications in relevant Tourism/Hospitality areas will also be considered.
English Proficiency Requirements
Applicants holding post-secondary qualifications (e.g. Higher Diploma, Associate Degree) taught and assessed in English from recognised institutions;
OR
At least an overall IELTS score of 6.0, or equivalent.
Student Story
 


"Apart from enjoying the NMTSS subsidy which had deducted about half of the tuition fees, I was most impressed by the learning support provided by SHAPE. There were many different English workshops, such as academic writing which helped to improve my grades. There are also workshops on leadership skills and time management skills which enhanced students' employability upon graduation."

Chan Tsz Kiu
BSc(Hons) International Tourism Management
•    HD in Airline Services and Management, Lingnan LIFE 

 
Fees & Funding
Fees
Application Fee : HK$200 (No application fee before the deadline!)
Registration Fee : HK$3,500
Tuition Fee : HK$73,450 by 2 instalments
 (Deduct up to HK$33,740 via NMTSS)
Eligible students for NMTSS only need to pay the tuition fee net of NMTSS. After admission, students with outstanding academic performance at sub-degree level will be nominated for OPS and the awardees will receive the scholarship around July/August next year. The disbursement of NMTSS and the award of OPS will be subject to the final approval by the Education Bureau (EDB).


Scholarships
A variety of attractive scholarships are available to current and graduating SHAPE students.

Financial Aids 


The following HKSAR Government financial assistance schemes are available to eligible students who pursue this programme at SHAPE:

For details including eligibility and subsidy amount, please refer to the hyperlink of each scheme.
Career Prospects/ Further Studies
Career Prospects
91% graduates of this programme in 2021 were employed within 6 months upon graduation.  Our graduates are able to pursue a wide range of careers in related fields of tourism, hospitality or airline industries in job positions such as Reservation Agent, Travel Officer, Travel Consultant, Flight Attendant, Airline Customer Service Officer, Theme Park & Attractions Trainee, and Management Trainee, etc.
Further Studies
Having been recognised at QF Level 5, this top-up degree programme meets the standard of locally-accredited bachelor's degree programmes.  
Graduates may pursue to progress onto postgraduate study in specific tourism related Masters, for example, MSc International Tourism and Aviation Management as well as the more generic business programmes such as Marketing, and Project Management at local or overseas universities.
Connect with Us
Enquiries
| | |
| --- | --- |
| Programme Coordinator | Dr. Ricky Chan  |
| Tel. no. | 2595 2525 |
| Email | |
|   |   |
| General Enquiries | Mr. Ming Tao |
| Tel. no. | 2595 8359 |
| Email | |
Connect with SHAPE Community

Connect with Sheffield Hallam Community
Registration No. : 251421. It is a matter of discretion for individual employers to recognise any qualification to which this course may lead.