Bachelor of Applied Science (Aviation)
About 92% graduates were employed within 6 months upon graduation and 17% outstanding students awarded Government Scholarship in 2021 (FT). Lecturers are mostly from aviation organisations with valuable industry experience.
Key Information
Study Mode
Full Time/Part Time
Duration
FT: Min. 12 months
PT: Min. 16 months
Tuition Fees
Min. HK$71,680 (for 8 courses)
Application Deadline
Application Closed
Programme Content
                   
Introduction
The aviation industry is vibrant and dynamic.  Through this programme, you'll gain a broad awareness of the aviation industry and a range of analytical skills, giving you a comprehensive appreciation of an all-rounded aviation operation management. 
Programme Features
Leader in aviation education
RMIT University has been involved in aviation education for over 75 years.  Its history in aerospace and aviation education is trusted by the industry. RMIT University is ranked 7th in Australia in "Engineering – Mechanical, Aeronautical & Manufacturing" (QS Rankings by Subject 2022).

Industry-focused study
Many of RMIT and SHAPE teaching staff have rich industry experience and will share invaluable industry insights with you.  Together with project-based and work-integrated learning, you will be graduated with  knowledge and skillsets essential for you to overcome the upcoming challenges in the aviation industry. 
Flexible study schedule
The class schedule is designed to suit the needs of students who work at shifts in the aviation industry.  You only need to attend face-to-face classes on campus for 1 to 3 courses in each teaching week for the trimester. A few courses only require you to attend on-campus intensive classes spreading over in 2 teaching weeks.
 

Courses 
The Bachelor of Applied Science (Aviation) delivered in collaboration between RMIT University and SHAPE is a top-up degree programme for students holding a relevant HD/AD qualification.  Depending on your previous qualification, students will enter the programme with a credit transfer between 60 to 192 credit points from the full 288 credit points required for programme completion.

Each academic year consists of 3 trimesters and delivery is in full-time and part-time modes. Students will normally take 2 or 4 courses per trimester to complete the programme in 3-10 trimesters, dependent on the amount of credit points received and number of courses undertaken in each trimester.  The programme is delivered through a combination of face-to-face lectures and tutorials / workshops and online components taught by both RMIT and SHAPE staff.
Students enrolled in the programme will need to complete between 8 to 19 courses from the following list, depending on the number of credits received:
Introduction to Aircraft

This course provides a broad introduction to aircraft by considering a number of topics related to the role, function and operation of flight vehicles, such as the fundamental science underpinning aerodynamics, propulsion and structures, practical integration issues relating to achieving flight, stability and control as well as high-speed flight, and emerging technologies and contemporary issues in aviation . The course will provide essential knowledge relating to all technical aspects of further study, including but not limited to aircraft systems, sustainability, maintenance, and airworthiness.

Introduction to Aviation

This course provides you with an understanding of the principles and practices critical to the aviation industry. These relate to airports, commercial airlines, and the general aviation sector. The course introduces you to the major players that comprise the global air transport system, the types of and major functions of airports, the basic principles of aviation policy, airline marketing and commercial economics, flight planning and flight dispatch, and air cargo management.

Aviation Mathematics

This course provides you with mathematical statistical skills appropriate to the aviation industry. This includes statistical techniques, specifically descriptive statistics, inferential statistics, regression and time series analysis. The course also includes fundamental problem solving skills, such as problem analysis, generalisation, cross-checking, goal modification and interpretation of solutions. 

Aviation Industry Environment

This course introduces you to the four distinct broad environments which include regulation, operational, economic and international issues. It is primarily focussed on the common carrier system of air transportation, that is, commercial air services offered to the public.

Aviation Quality Systems

This course introduces the principles underlying quality systems as they apply to the commercial/aviation industry, and explores quality techniques that have been developed over many years.

Airline Operations (CEF Module)

     (CEF Code: 36Z121508)

This course provides an overview of the fundamentals of airline operational strategy. You will examine the various types of airline route structures, in particular hub-and-spoke and point-to-point networks. Based on airline network strategy, fleet planning is also investigated. The airline as a product will be explored including product design and alliance strategies. The importance of fuel on airline operations will be evaluated in terms of its economic impact, and special consideration will be given to fuel conservation. All of these aspects will then be encapsulated in the context of air fare structures and their distribution and yield management and their importance for airline operations.

Aircraft Systems

This introductory course provides you with a practical and qualitative appreciation of aircraft systems. These systems are essential as they enable them to function safely and effectively. Key areas of study include aircraft electrical power generation, distribution, and storage; avionics; communication, navigation and surveillance systems, flight management system, automatic flight control, warning systems etc.; and airframe systems including hydraulic, pneumatic, and environmental control systems etc.

Managing the Engineering Environment

This course introduces the basic ideas and theories related to the behaviour of individuals in the work situation, and includes the study of processes within work groups in the organisation. It focuses on the role of the manager, and provides the student with some insights into the techniques adopted for solving organisational problems.

Human Factors in Aviation

The course introduces you to human factors, the psychological and physiological factors that influence human performance, human error, ergonomics, and various strategies to manage human factors associated with all aspects of the aviation industry. This course will enable you to identify, assess, and develop strategies to manage the impact human factors have on the safety of aviation operations.

Airport/Airline Operations

In this course you will study the broad range of practical airport operational issues including operational and commercial environments, Airport-Airline relationship, ground handling, passenger handling, baggage handling, apron operations, catering, freight handling, air traffic control, airport technical services, and airport rescue and safety are studied. At the completion of this subject, you will have developed an understanding of both airside and landside operations at contemporary airports.

Airport Planning and Management (CEF Module)

     (CEF Code: 36Z121516)

The aim of this course is to provide rich information that allows you to gain knowledge of the various facets of airport planning and management. The aim is for you to understand the how and why of airports, and the role of the airport managers in the management activities, economics, financing and operating of medium, large, or hub airports.

Sustainable Aviation and the Environment (CEF Module)

     (CEF Code: 36Z121532)

The future of the aviation industry depends on aircraft and engine manufacturers, airlines, airports, their respective suppliers and policy makers being able to make this growth sustainable and address the issues of climate change and other environmental impacts of the aviation industry. This course discusses the current steps being taken to address environmental issues in the aviation and the aerospace industry, the technological advancements being made towards a sustainable future and the effect of policies like a carbon tax on industry. This course also aims to teach you important skills that will enable you to operate effectively as a professional within your work environment. 

Aviation Safety and Security Systems

This course is intended to provide you with an understanding of safety management systems (SMS) by addressing to the fundamental components stipulated in the ICAO framework. You will be provided an insight of key areas which are relevant for the implementation of a safety program in the context of small and large organisations in the aviation sector, including Risk Management, Human Factors, Security, Safety Culture and Investigation/Auditing techniques. The course goes beyond a business/quality management system as it also focuses on how people contribute to the safety performance of an organisation. The final part of this course will also cover the technical aspects impacting aviation safety, particularly the contribution of aircraft/airport safety systems to the mitigation of risks inherent to flight operations.

Aircraft Airworthiness

This course introduces you to the different aspects of initial and continuing airworthiness management frameworks. You will examine different legislation, guidelines and technical manuals relating to airworthiness as commonly used in both civil organisations (ICAO, EASA, FAA, CASA, etc.) and defence (US Defence Forces, UK MAA, DASA, etc.).

Aviation Project Management 

This Aviation Project Management course follows the PMI structure complemented with some case studies taken from contemporary aviation developments. Project Management is concerned with the business of organising, planning, scheduling and controlling all the complex interrelated activities associated with a project. This course provides a framework as well as a description of the special processes used by organisations for achieving specific project objectives or outcomes. 

Air Cargo Management and Operations

This course introduces you to the international air cargo mode. You will learn about the economics underpinning air cargo operations, the regulatory environment as it relates to the international air cargo mode, the roles of the air cargo mode in global supply chains, the air cargo services offered to the public, the rationale for and the forms of strategic partnerships and alliances employed in the air cargo industry, and the strategies employed by the various key stakeholders.
The course introduces you to the technical characteristics of aircraft as they relate to the air cargo mode, in particular, cargo capacity and air cargo revenue management, and ground and terminal handling requirements of air cargo.

Aircraft Maintenance Management

This course covers the vocabulary, practice and technologies of aircraft maintenance management. The course considers both system- and process-oriented perspectives on aircraft maintenance management. It addresses the key elements of the aircraft maintenance system, as embedded in the aviation regulatory framework in which continuing airworthiness and aircraft maintenance is managed. Furthermore, the course highlights and details the key stages of maintenance program development, planning, prediction, scheduling, execution and control. As part of this, contributing theories and methods from diverse areas such as human factors, structural and system integrity as well as materials science contribute to form a comprehensive understanding of contemporary aircraft maintenance management.

Aviation Strategy in the Global Context (CEF Module)

   (CEF Code: 36Z121524)

This course focuses on the strategic role of the manager, emphasising insights relating to the process of strategy development. You will learn to develop skills in influencing an organisation to achieve its goals or mission.

Aviation Industry Project

This course is the capstone research project in this undergraduate aviation programme. The research project requires you to demonstrate technical skills as well as professional and personal attributes at a level that is commensurate with professional practice. In this course you are introduced to relevant research methodologies, how to plan a research project, how to conduct a critical review of relevant published material, and how to write and present research findings.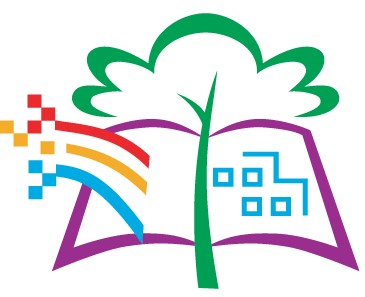 For part-time mode only. This course has been included in the list of reimbursable courses under Continuing Education Fund. The mother course (Bachelor of Applied Science (Aviation)) of this module is recognised under the Qualifications Framework (QF Level 5).

Assessment
Quiz, individual and group assignment, operational desktop exercise, project work and final examination
 
Recognition
QF Level
QF Level : Level 5
QR Registration No. : 16/000866/L5 
Validity Period : 01/10/2016 - 30/09/2024 

 

Importance of choosing a non-local top-up with QF Level 5

Employment

Degree qualifications pitched at QF Level 5 are formally recognised by the HKSAR Government for employment purposes within the Civil Service for graduate posts.


Further Studies

Having been recognised at QF Level 5, this top-up degree programme meets the standard of locally-accredited bachelor's degree programmes. Upon graduation, students can pursue their further studies at Master's degree level in Hong Kong or Overseas.


Financial Assistance and Scholarships
Entry Requirements
Entry Requirements
Holders of VTC Higher Diplma (HD) in a relevant subject area :

HD in Aircraft Maintenance Engineering

HD in Airfreight Management and Global Logistics

HD in Airport Operations Management

HD in Aviation HD in Aviation Management and Global Logistics

HD in Customer Services for Aviation and Passenger Transport
OR
Holders of Higher Diploma (HD) or Associate Degree (AD) or equivalent qualification in a relevant subject area awarded by a recognised institution will also be considered.
English Proficiency Requirements
Successful completion of a 2-year Higher Diploma; OR a 2-year Associate Degree; OR at least the equivalent of a 2-year tertiary programme of at least Australian Qualifications Framework (AQF) Level 5 within the past 5 years where English is the language of instruction and assessment;
OR
At least an overall IELTS score of 6.5 with 6.0 in each component; OR TOEFL Internet Based Test (IBT) Overall score 79 (with minimum score of 13 in Reading, 12 in Listening, 18 in Speaking and 21 in Writing); OR HKDSE score of 4 or more in English Language; OR other equivalent qualifications as listed on the RMIT website.
Fees & Funding
Fees
Application Fee : HK$200 (No application fee before the deadline!)
Registration Fee : HK$3,500
Eligible students for NMTSS only need to pay the tuition fee net of NMTSS. After admission, students with outstanding 
academic performance at sub-degree level will be nominated for OPS and the awardees will receive the scholarship around 
July/August next year. The disbursement of NMTSS and the award of OPS will be subject to the final approval by the Education Bureau (EDB).


Scholarships
A variety of attractive scholarships are available to current and graduating SHAPE students

 

"The most interesting courses of the programme were "Aviation Industry Project" and "Aviation Safety and Security Systems". These two courses combine science and technology to show me the endless possibilities of the aviation industry and help me plan my career."

Scott Wong

Bachelor of Applied Science (Aviation)

HKSAR Government Outstanding Performance Scholarship
Financial Aids 
The following HKSAR Government financial assistance schemes are available to eligible students who pursue this programme at SHAPE:

For details including eligibility and subsidy amount, please refer to the hyperlink of each scheme.
* Please refer to the Programme Content section of this programme for the reimbursable courses under the CEF
Career Prospects/ Further Studies
Career Prospects
Graduates may choose to embark on professional careers in airline management, airline operations, airport management, airport operations, airport planning, aviation charter business, aviation consulting, and aviation regulation and safety.
 
 

"Apart from learning from the lecturers who have lots of experience in the aviation industry, we also learned more about aviation operations via talks, webinars and industry visits. I had the opportunity to be an exchange student in Australia for one semester, and it was a great experience – I made new friends and continue our friendship even after I have returned to HK."

Kazonia Chan
Bachelor of Applied Science (Aviation)

Management Trainee, Aerovision Technology Ltd.

Member of Royal Aeronautical Society Hong Kong (RAeS)

Member of Hong Kong Institution of Engineers (HKIE)
Further Studies
Having been recognised at QF Level 5, this top-up degree programme meets the standard of locally-accredited bachelor's degree programmes. Upon graduation, students can pursue their further studies at Master's degree level in Hong Kong or Overseas.
Student Awards
Student Awards
| | |
| --- | --- |
| Student | Award |
| Lai Cho Yu | HKSAR Government Outstanding Performance Scholarship 2022-23 |
| Lee Pok Man | HKSAR Government Outstanding Performance Scholarship 2021-22 |
| Wong Ken Jie, Scott | HKSAR Government Outstanding Performance Scholarship 2021-22 |
| Chan Ho Pan | HKSAR Government Endeavour Scholarship 2022-23 |
| Chew Sung Hei | HKSAR Government Endeavour Scholarship 2021-22 |
| Chen Ximing | HKSAR Government Reaching Out Award 2021-22 |
| Hong Chi Hin | HKSAR Government Outstanding Performance Scholarship 2020-21 |
| Kwok Chi Yan | HKSAR Government Outstanding Performance Scholarship 2020-21 |
| Lee Cheuk Lok | HKSAR Government Outstanding Performance Scholarship 2020-21 |
| Tam Ka Wing | HKSAR Government Outstanding Performance Scholarship 2020-21 |
| Ho Tsz Fung | HKSAR Government Reaching Out Award 2020-21 |
| Wong Wing Hong | HKSAR Government Reaching Out Award 2020-21 |
| Kwok Hiu Wai | HKSAR Government Reaching Out Award 2020-21 |
Connect with Us
Enquiries
Connect with SHAPE Community

Connect with RMIT Community
Registration No. : 212652. It is a matter of discretion for individual employers to recognise any qualification to which this course may lead.